Another signal! Two days in a row, how about that? 😉
We are looking to buy in to the USDCHF. Sellers have dominated but there is momentum and strength divergence and due for a bounce here for an intermediate trade. We've got a double bottom with divergence after a long spell of selling.  Risk reward is ideal, there's always risk that this could continue, that why we have stops.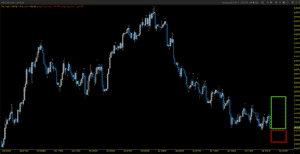 Update: after a week and a half and one close shave last week by only 5 pips, this trade was not meant to be. First loss of our new signals of 50 pips.  The conditions are still close to another buy but I would wait to see if this market comes down a bit more into support by 20-30 pips and if it does, we may have another signal to have another go at it. If at first you don't succeed, then you might be a swing trader.